Bathroom Safety Guide: Creating a Safe Haven in Your Home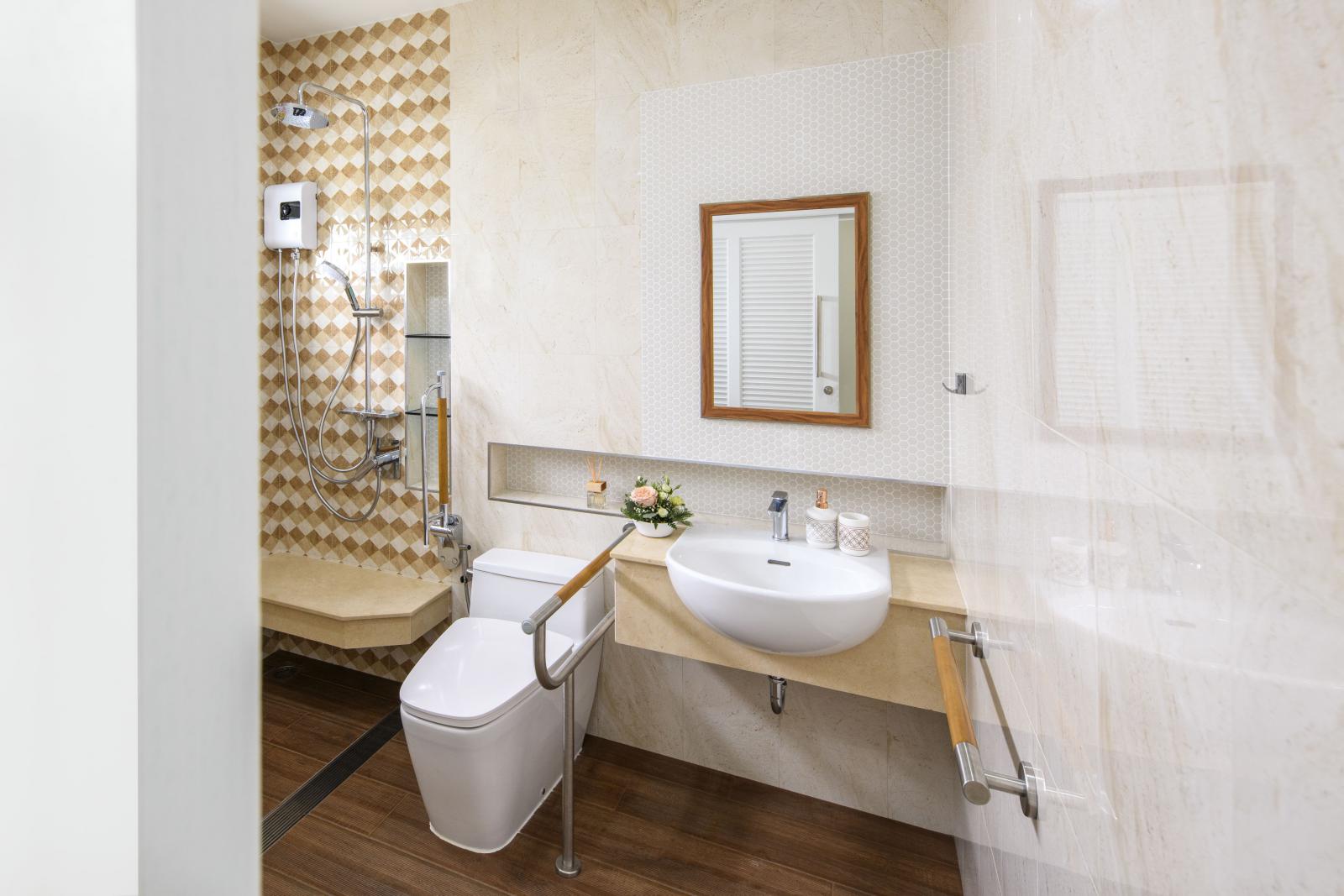 The bathroom is one of the most dangerous rooms in the home, especially for older adults and people with disabilities. In fact, more than 1 out of 4 older people fall each year! Falls in the bathroom are a leading cause of injuries, such as broken bones or head injuries, so it's important to take steps to make your bathroom as safe as possible.
In this comprehensive guide, we'll explore essential tips and products to help you transform your bathroom into a secure and accessible space, promoting independence and well-being. Whether you're seeking solutions for yourself, a loved one, or a patient, our expert advice and high-quality home medical equipment have you covered.
Assessing Your Bathroom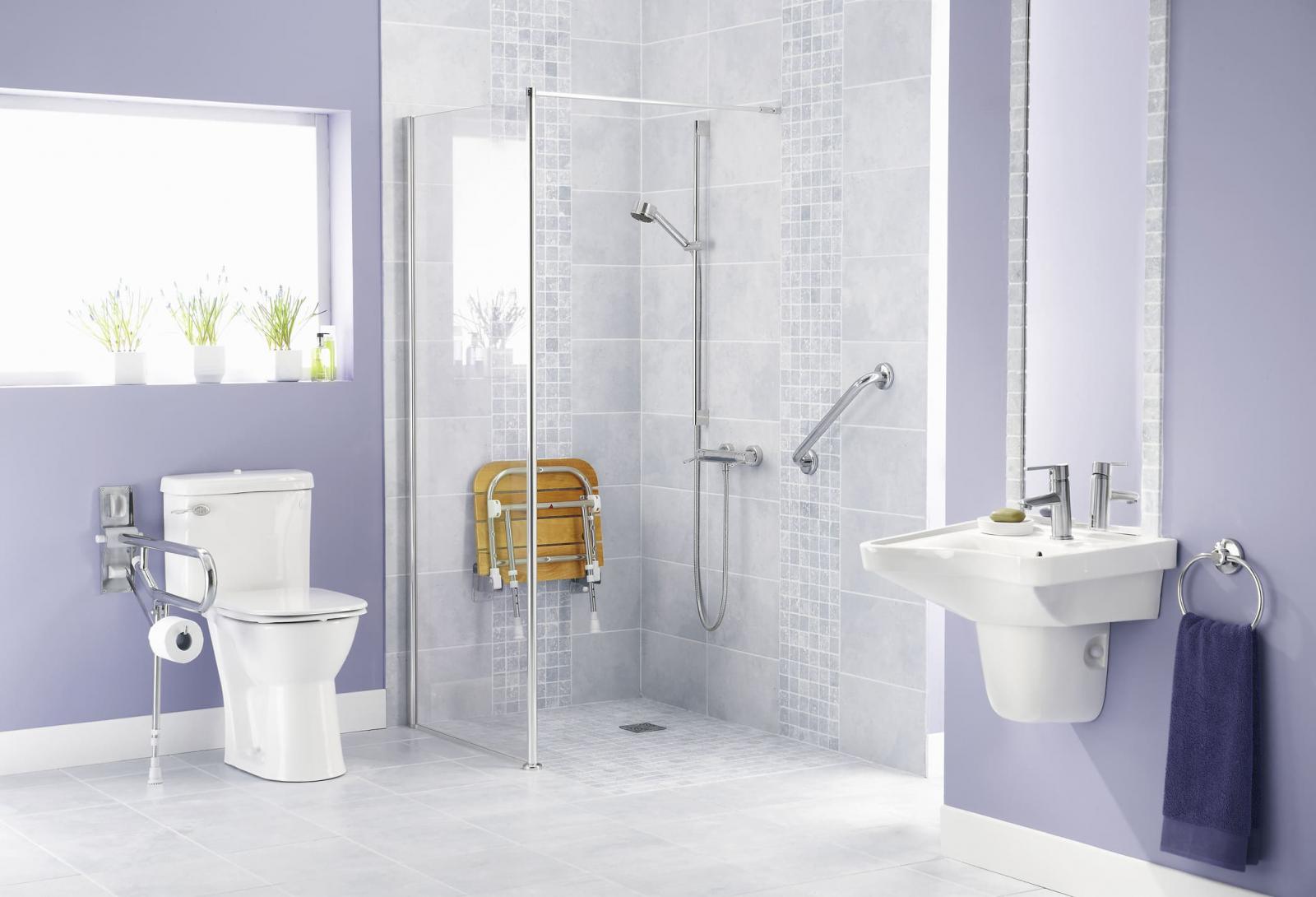 Before making any changes, it's essential to assess your bathroom's layout and identify potential hazards. Look for slippery surfaces, tripping hazards, and obstacles that could impede movement. By understanding your bathroom's unique challenges, you'll be better equipped to implement effective safety solutions.
6 General Tips for Bathroom Safety
Falls in the bathroom can occur while entering and exiting the bathroom, while getting in and out of the bathtub, or while trying to sit or stand from the toilet. To help prevent these falls, there are a few simple things you can do, including:
Keeping the floors dry and skid-proof
A slippery surface is dangerous, so it's important to wipe up water spills immediately. Adding a skid-proof mat or rug with a rubber backing can help as well. You can also use Velcro, or double-sided tape, to secure your rug if you don't want to buy a new one.
Installing proper lighting throughout
Ample lighting helps eliminate shadows and improves visibility. Plug in a night light so you have greater visibility anytime you or your loved one head to the bathroom.
Decluttering your bathroom
Remove unnecessary items from countertops and floors to create clear pathways. Some of the hazards can include rugs, laundry baskets, random cords, and others.
Setting your water heater to a reasonable temperature
Be sure to set your water heater to a safe temperature to prevent scalding.
Storing your medications safely and out of the way
Medications can be a hazard in the bathroom too. Make sure to keep your medications out of reach of children and pets. You should also label your medications clearly so that you know what you're taking and when to take it.
Installing bathroom safety equipment
Adding grab bars next to the toilet, shower, and bathtub can help you stand or sit with support and offer you something to grab onto should you slip. Additionally, walk-in tubs, adjustable shower heads, and raised toilet seats are among the many bathroom safety products that can help keep you safe and independent.
By following these tips, you can make your bathroom a safer place for everyone. If you have any questions or concerns, please contact us – we're here to assess your needs and recommend the best-fitting bathroom safety equipment for you.
Bathroom Safety Products to Keep You Safe and Independent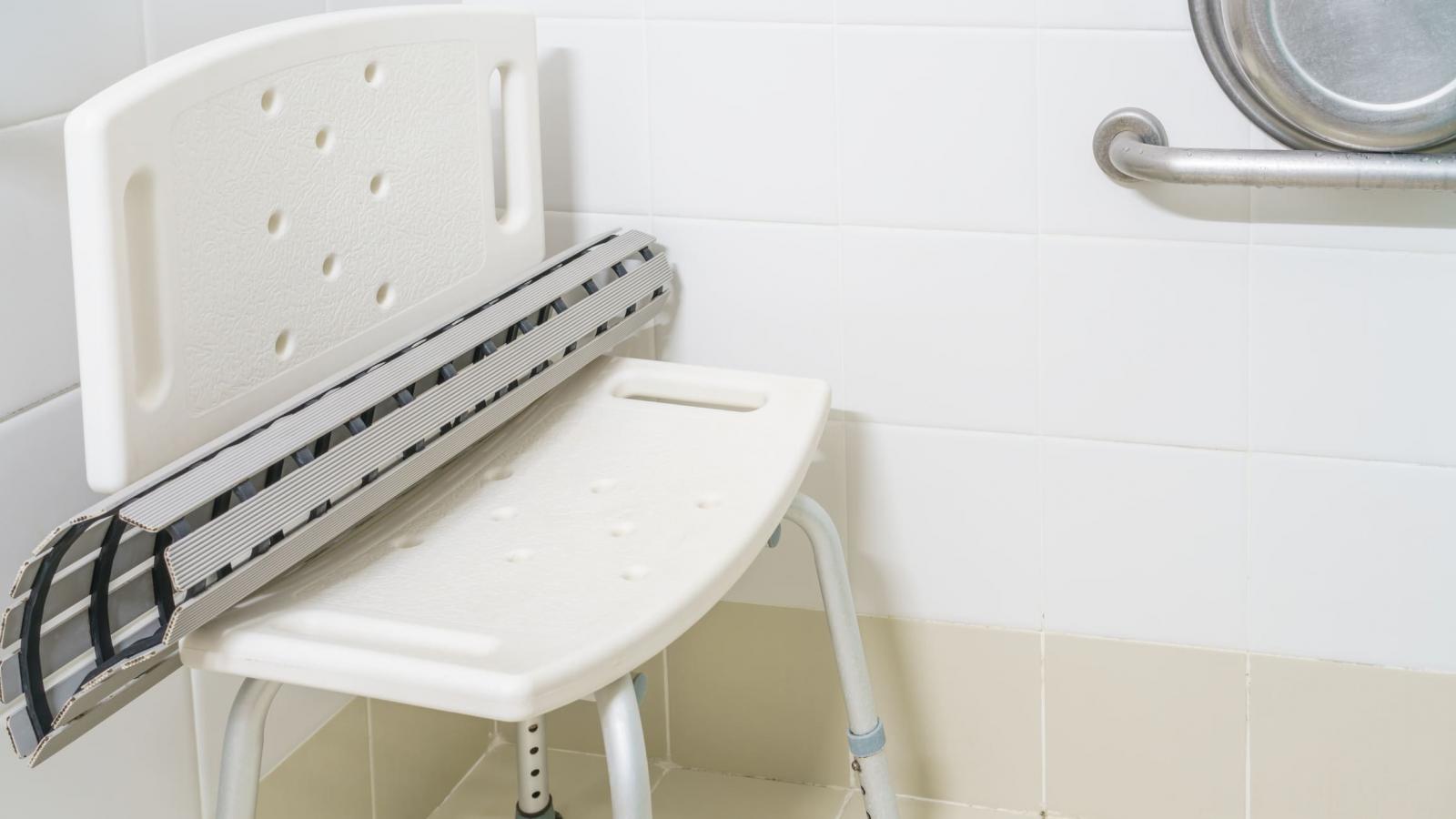 For elderly individuals and those with disabilities, it may be necessary to make some modifications to your bathroom in order to improve its safety and help you maintain your independence. There are a variety of high-quality bathroom safety products available out there that are designed to enhance your comfort and safety. Some of those include:
Grab Bars and Handrails
These sturdy bars provide essential support when entering, exiting, or moving within the bathroom. Grab bars can help you get in and out of the shower safely, sit and stand up from the toilet with greater balance, and provide support while showering! Most grab bars are easy to install, come in a variety of dimensions and lengths, and can be installed vertically, horizontally, or diagonally depending on your needs.
Non-Slip Flooring and Mats
Prevent slips in your bathtub or shower with non-slip flooring options and strategically placed mats. Non-slip bath mats provide a more textured surface to give you greater grip and prevent falls. They are usually suctioned to the floor, so they won't move on you.
Raised Toilet Seats
Make getting on and off the toilet easier and safer with raised toilet seats. Toilet seats can increase the height of your toilet by 3 ½ to 5 inches so that sitting and standing require less effort. Toilet seats can usually be installed without tools, and come with or without padded armrests/handles.
Shower Chairs and Benches
If you find it hard to stand and maintain balance over prolonged periods, then sit comfortably while showering with a durable shower chair or bench. Shower chairs and benches provide a non-slip grip and have adjustable height and bars to keep you safe. They can have backrests that help with stability.
Bath Transfer Benches
Transition in and out of the bathtub with ease using bath transfer benches. Transfer benches can be an alternative to grab bars for those with significant balance issues or weakness in their legs. Transfer benches are placed with two of their legs outside of the tub and two inside of the tub.
Handheld Shower Heads
Handheld shower heads have an extra long hose so you can bathe more easily when sitting down. They often have an on/off switch without having to reach the faucet. This pairs well with a shower seat or transfer bench!
Walk-In Tub or Shower
Installing a walk-in tub or shower can make it much easier to enter and exit compared to a traditional bathtub. If a senior wants to keep their existing bathtub or can't afford such a modification, safety bars or bath transfer benches are great, affordable options.
Medical Alert Systems
Stay connected to emergency assistance with reliable medical alert systems.
Take the Next Step
Your safety is our priority. With the right bathroom safety products and a few simple modifications, you can create a secure and accessible bathroom environment. Southern Pharmaceutical Corporation is here to support you every step of the way. Call or email our team of experts so we can help you find the right solution for your needs or stop by one of our locations.